Power-Q is the polished, productized version of my Ludum Dare game PoweRL. They have exactly the same mechanics, but Power-Q has about 30 extra hours of effort invested into it. Before I send it out into the world, I want to reflect upon where those 30 hours went.
Power-Q is in beta on Mac and iOS. You can get the Mac beta on itch.io, but to get the iOS beta you'll have to email me.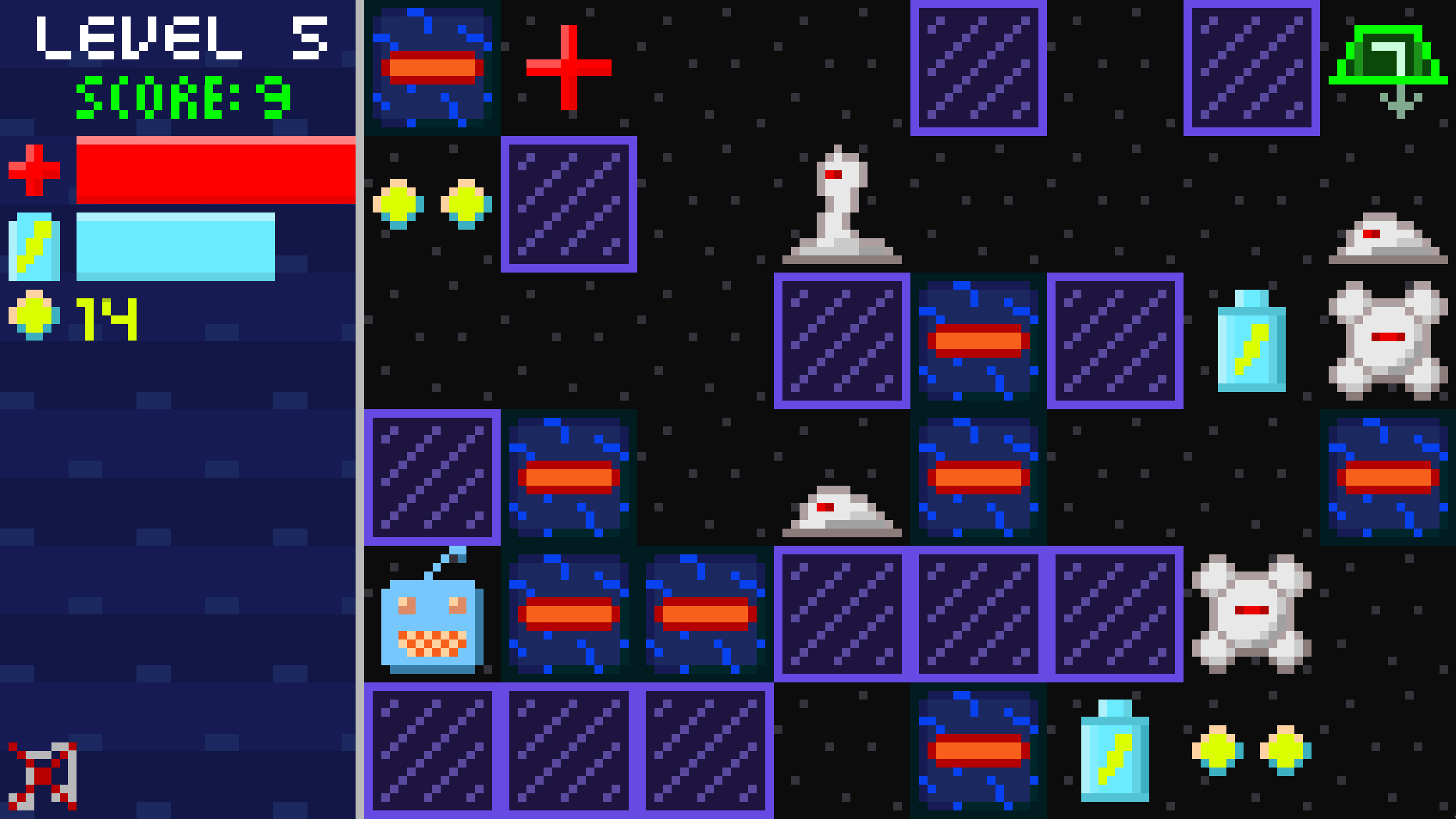 Before:
After:
Game mechanics
Power-Q is a turn-based game played on an 8-column, 6-row grid. The player is a robot with a health bar and a power meter. They can move up, down, left, or right. Each move drains power.
The level contains walls, enemies, powerups, and an exit. The overall goal of the game is to reach the exit 8 times. Each level has more enemies than the last. Powerups include health boosts, power boosts, and ammunition.
There are three kinds of enemies. They move in specific patterns (diagonals, up/down/left/right every other turn, and knight-style) and sap your health when they hit you. There are also "power drains," which sap your power and disappear if you run over them ...